SME's building enclosure specialists review the materials, details and construction procedures affecting the performance of a building's enclosure. We identify potential problems and recommend realistic, cost-effective solutions before construction takes place.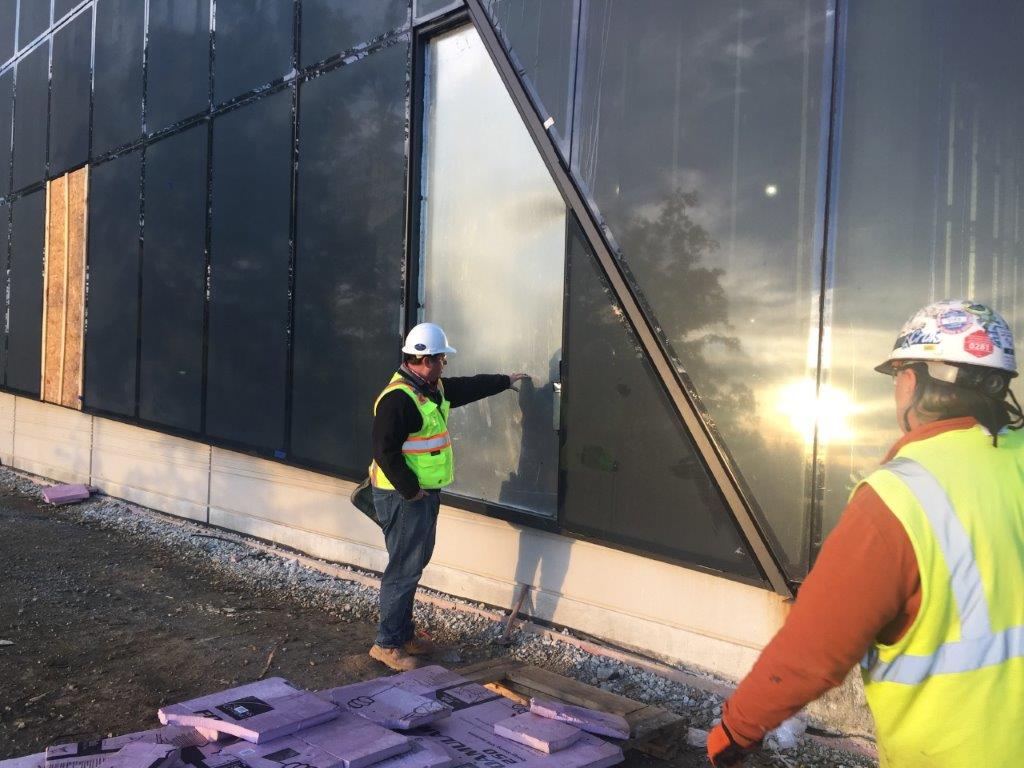 BECx helps increase the reliability and performance of your building enclosures, helping to prevent premature deterioration or failures. Discovering a problem after the building is complete can result in damages requiring costly repairs in the future. Building enclosure commissioning provides an opportunity to validate that building enclosure components meet the project requirements throughout the construction process.
SME understands the challenges of assembling a weathertight building enclosure. We have over five decades of experience investigating and rehabilitating existing buildings. Our team provides building enclosure commissioning services based on the National Institute of Building Scient Guideline 3 and ASTM E2813 Standard Practice for Building Enclosure Commissioning.
SME's building enclosure commissioning services include the following:
Pre-Design Phase
SME works with the owner and design team to define the Owner's Project Requirements (OPR), identify commissioning scope and budget, and develop the project's commissioning plan.
Design Phase
We provide Independent Design Review of enclosure-related construction documents, including drawings and specifications to identify potential issues and make recommendations related to enclosure system compatibility, waterproofing continuity, air leakage, thermal performance, differential movement, constructability, durability, and maintainability as they pertain to the OPR.
Pre-Construction Phase
Our team participates in the bidding process, assists with the evaluation of enclosure related request for information, scheduling, quality assurance, and quality control programs, and when necessary, evaluates "value engineering" proposals.
Construction Phase
SME provides technical assistance during the review of enclosure related shop drawings and submittals, attends building enclosure related team meetings, performs periodic site observation services and performance testing.
Operations and Maintenance Phase
SME works with the project team to compile documentation of the enclosure construction and maintenance manual and performs a visual condition survey prior to applicable warranty periods.